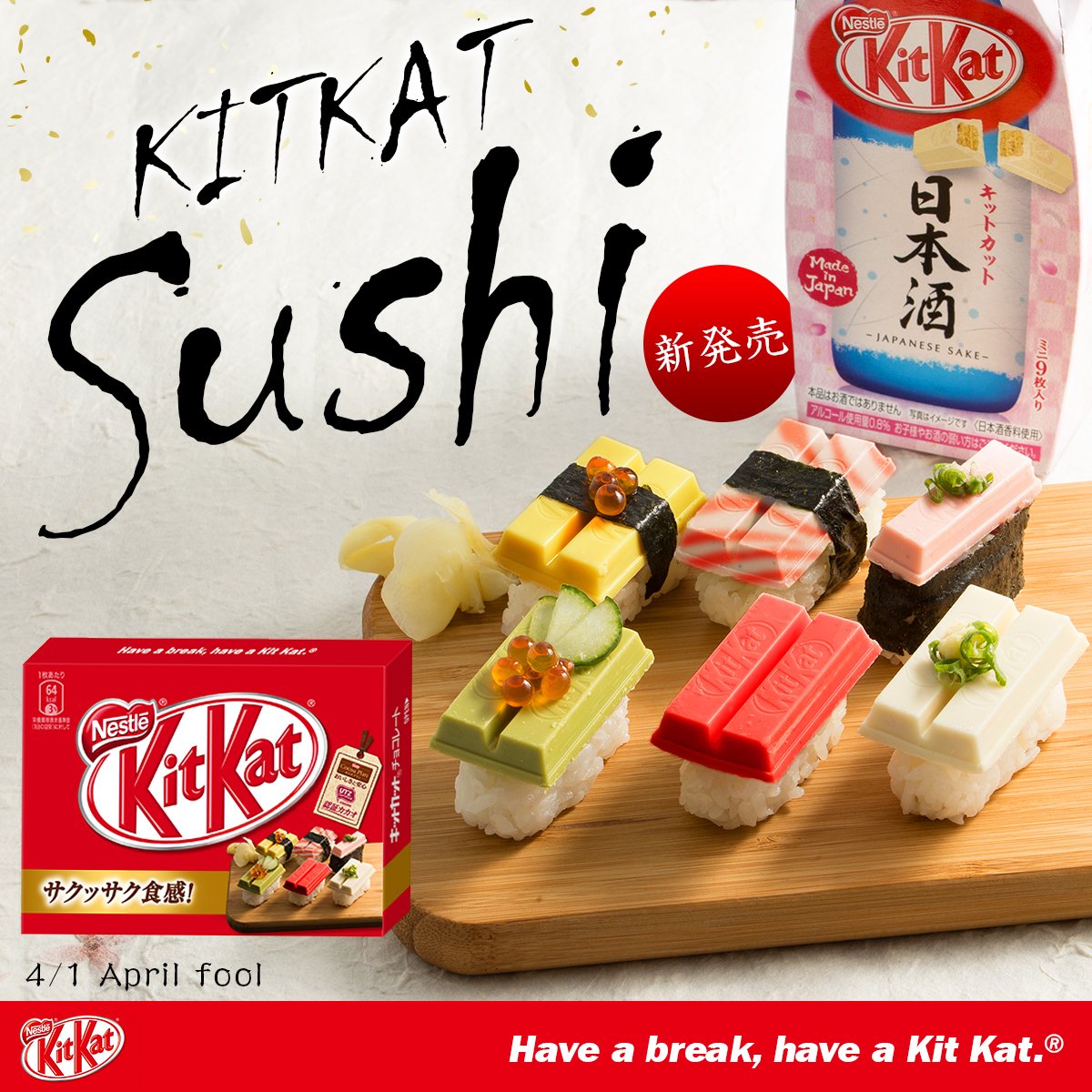 Last year, KitKat Japan pulled a fishy April Fool's prank, featuring 'Sushi' Kit Kats. We laughed it off as absurd.. because who in their right mind would want (or dare) to eat something that sounds like it'll give you diarrhea?
Well, the joke's on us: because they've released Kit Kat Sushi for the upcoming Valentine's Day. Catch? It's only available in Japan. The bright, colourful three piece sets are inspired by tuna, sea urchin and omelette sushis.
Before you go on a gag reflex, don't worry – they might be innovative and all, but Kit Kat hasn't gone completely overboard yet (sometimes we wonder, what with flavours like Sake and Wasabi) – the pieces are actually raspberry, Hokkaido Melon/mascarpone cheese and pumpkin pudding on top of sugar-coated puffed rice.
The sea urchin one even comes with seaweed!
Sadly, these are limited edition and not for sale. Customers spending more than 3000Yen ($26) at their specialty store in Ginza will get packs of three as a gift.
Watch Youtuber Abroad in Japan's Vlog here: